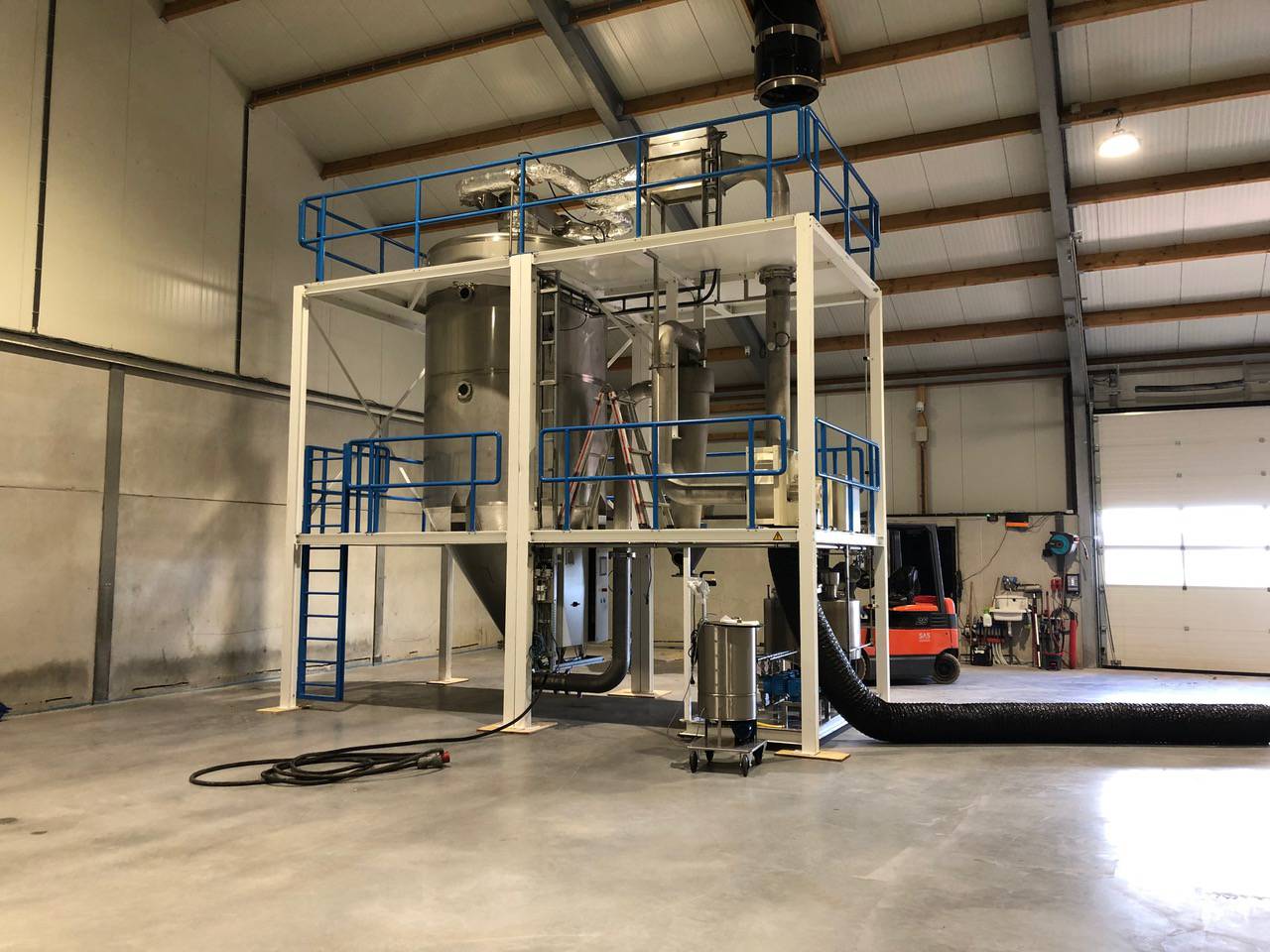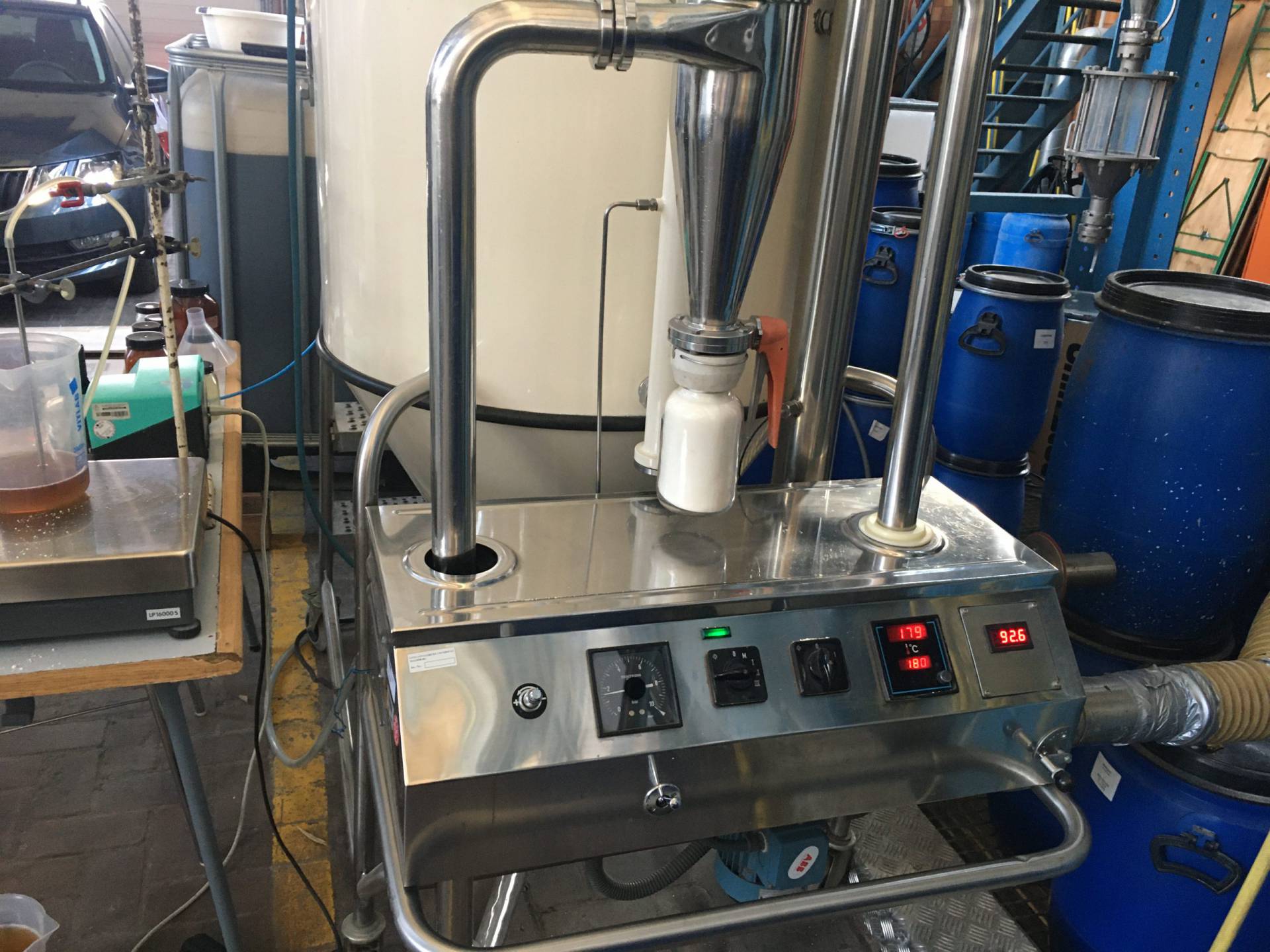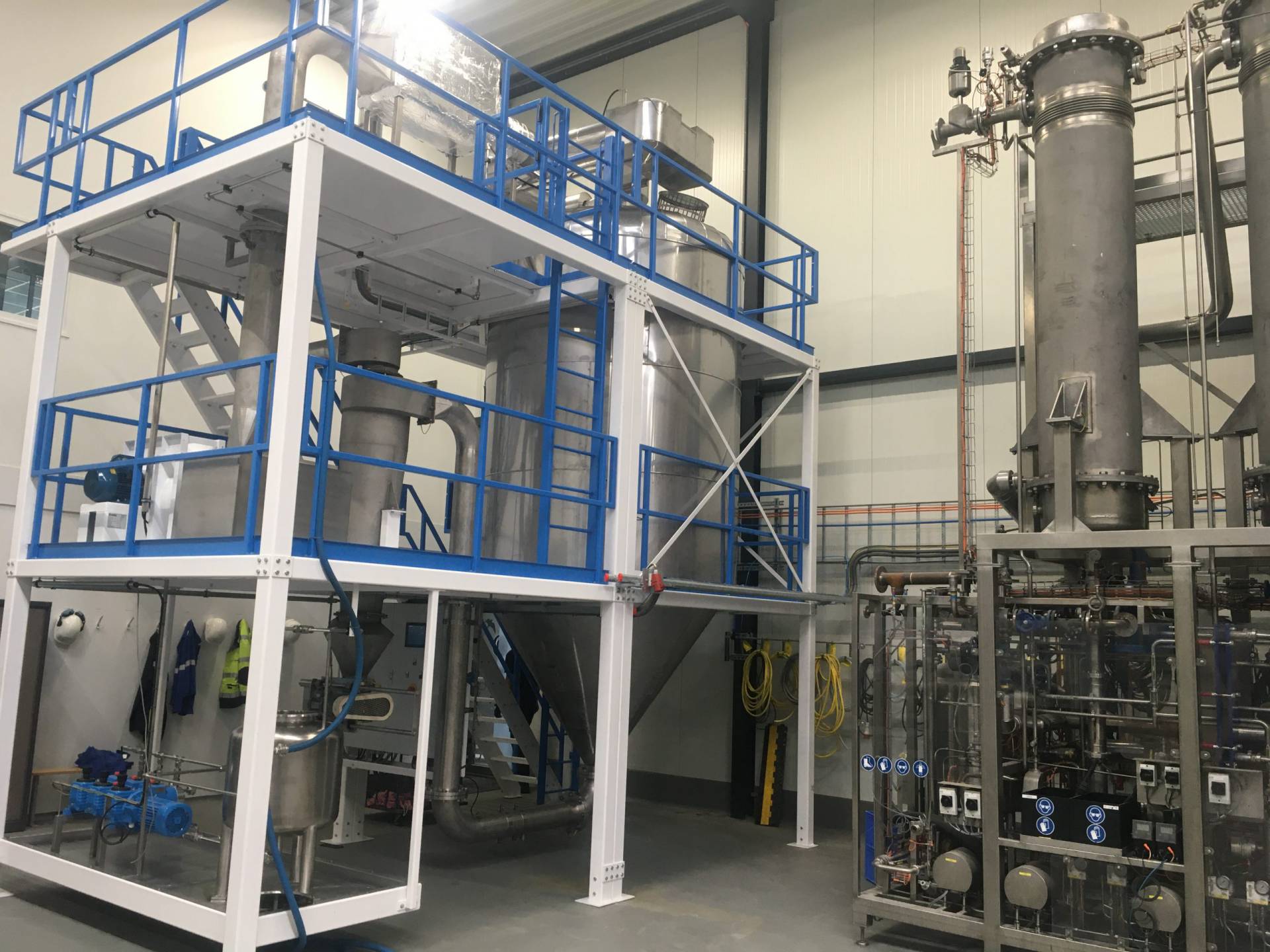 foto testing and rental-1
foto testing and rental-2

Testing and Rental units
We have various spray dryer units for you to test or rent.
One NIRO Mobile minor installation for small batches (10 liter scale)

One production possibility at our cooperation partners COSUNBEETCOMPANY at Inicio Dinteloord, close to Rotterdam, The Netherlands. The unit scale is DW-1000, food test productions for 100-liter water evaporation capacity. The unit is equipped with air de-humification and all hygienic aspects for food productions.

A rental DW-1000 spray drier unit. This unit can be rented for periods from 6 months onwards. It is completely electrical and is easy to transport using two trucks. It is easy to install for quick use.